Augmented Reality
Finally managed to play around with the augmented reality tool that has been doing the rounds.  Basically you need a web cam, log on to GE Augmented Reality site and print out the image below.
Depending on the selection you pick, there is one for solar and one for wind turbine, a 3D images suddenly unfolds on the screen and replaces the black and white image above.  You can interact with it by twisting and turning the image and can even blow (picked up by the microphone) which spins the turbines.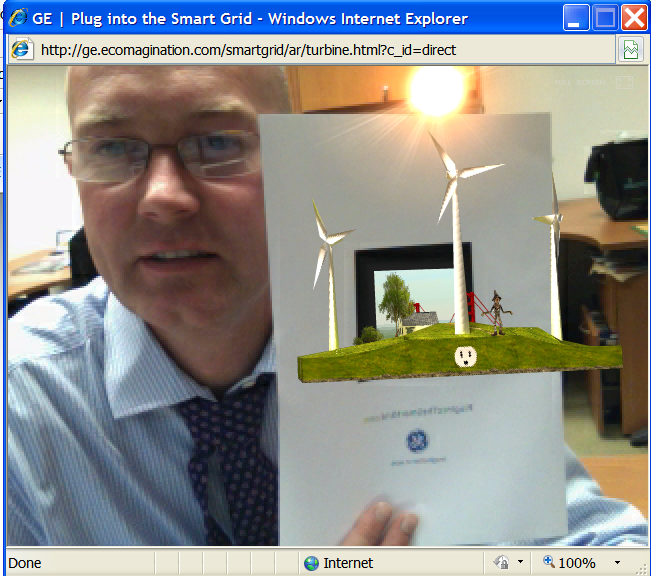 Pretty cool stuff.  However i have seen lots of clever stuff that is entertaining but nothing else.  This is different.  Mini have used it to allow people interact with a 3D image of the car by printing the simple image on the back of a motoring magazine with instructions.  You simply put the ad in front of a web cam and up pops the 3D image of the car.  The video below is worth watching (although in German – I think).
 Depending on the price of this technology it could have loads of really great applications and could be extremely positive for the print industry also i.e. you need to buy the paper to get the initial image that allows you to get the 3D image – nice blend of traditional media and new media working together.
A Source of Inspiration has some other great examples of how this technology is being used now.  Worth investigating.  If anyone know of an Irish company using let me know.