The calling of the west.
Today is my last day as an associate director in Slattery Communications.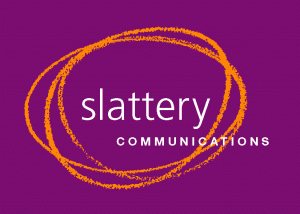 After 11 years working on a variety of communications projects for large and small companies from product launches, profile building to event management and of course the odd crisis or two, I am also heading to the west of Ireland to set up home in Mayo.
Leaving a extremely good job in a recession to face considerable uncertainty may seem like an odd thing to do but the reasons lie only partially in new challenges and owe more to establishing a better work life balance.
10 years of my wife commuting from Dublin to Galway where she works was always going to be a challenge but add in two fantastic babies and it changes the complexity a huge amount.
The idea of county living has always appealed to me but the sacrifices were too great. I enjoy isolation but also enjoy being in the thick of things. Technology, collaboration and a more positive appreciation of remote working are now starting to breathe life in to the once fabled notion of teleworking and the assumption that it meant being cut off. Now with a decent internet connection location is pretty irrelevant for the vast majority of the work I will be doing.
Starting from next week I will be focusing a lot of my efforts on a new social advertising model start up that I am lucky to be involved with, while the remainder of my time will be in ad hoc consultancy and training to pay the bills (sounds like a lot of people I know).
I will share the details of this project once the initial beta test is complete but I imagine my blog will change for a while as I document the challenges of a city boy moving to a rural location where the nearest shop is three miles away.
In the meanwhile I would like to thanks all the staff of Slattery Communications and Padraig Slattery in particular for providing a rewarding, challenging and enjoyable workplace. I wish them all the best as they embrace the social media challenges ahead.
I will be in Dublin for the next two months and still engaged as chair of the Social Media Working in the Irish Internet Association.  In reality, physically I will move to the west of Ireland but will probably still be back up in Dublin a couple of times a month.
Coffee anyone….anyone….