Whats in a user name – implications of using mutiple handles.
Will McInnes retweeted a post today by Catherine Pryce on google pulling up tweets as the first entry in its search results.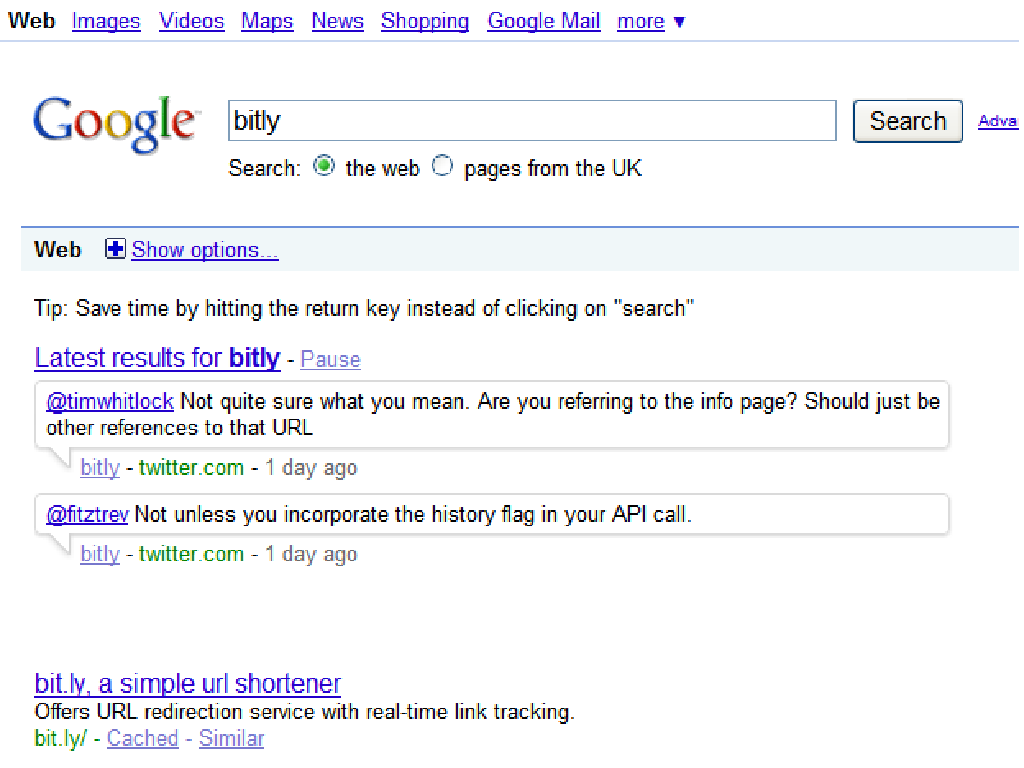 While this is not major news it does bring up an intresting area.  For most people when they register on a new social media platform there tends to be a variance on the user names that they use.  Sometimes this is as a result of the name not being available, the name being too long or you want to experiment so you pick a unrelated user name.
This now has a number of implications in that to properly track you need to search under your different user names.  For example my Twitter user name is @eoink as @eoinkennedy was too long.  Search results for eoin kennedy are now unlikley to bring up twitter posts and now that I spend more time twittering than blogging means that there is a split between the results so it appears like two different people.  This is more important for brands who need uniformity on names.
Lessons
Make sure you register your user names accross different platforms.
Ideally unique pick one that you have a realistic chance of getting across different platforms.
User a uniform user name.
Only commit to ones that have longevity as changing probably means rebuilding your network form scratch and losing your ranking (on the likes of www.klout.com) which may become more important in future.
 This will undoubtably bring more attention to people squatting on brand names.  I have heard multiple stories of people approaching Twitter directly (over phone and mail) to get names back with limited success and contacting the person directly, which can have financial implications.  Some people I spoke to who have registered multiple twitter user names have experienced multiple pass word reset requests, indicating a lot of people are now chasing down names they wish to register.  This is tricky if the person has invested time in building a community around that username as they may not be willing to transfer it and also tricky if there is no activity on it as it can be hard to track the owner. 
It will be interesting to see how this unfolds.